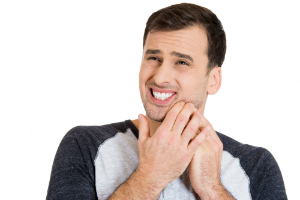 Are You Experiencing A Dental Emergency?
Know That We're Here To Help!
When you are experiencing a dental emergency, the most important thing to remember is to remain calm. Panicking won't help solve the problem, and in fact, can often make things worse.
When patients contact us about dental emergencies, they typically fall into two categories: sudden traumatic problem, or ongoing progressive pain. In either scenario, we have the expert knowledge to get you the help and treatment you need. Contact us today at (512) 328-0911.
Dental Emergency – Sudden Tooth Trauma
Your tooth has chipped or cracked, usually without warning. This usually occurs because there was an underlying cavity or tooth decay that has gone unnoticed. The abrupt damage to your tooth is probably extremely stressful and creates a strange sensation to feel in your mouth. It also may be accompanied by extreme pain, so don't hesitate to contact our office.
Dental Emergency – Ongoing Problems
You have had a toothache that has gone without treatment and gotten progressively worse. The pain or discomfort has gotten too severe to ignore. In cases such as this, you likely have an infection, and the problem won't go away on its own. Visit a dentist now for proper diagnosis and treatment.
Contact Us Today!
Whatever problem you are facing, don't let fear or embarrassment dissuade you from seeking the care you need. We aren't here to scold you for past mistakes or neglect. We are here to help improve your condition and provide pain relief. Call us today at (512) 328-0911 to schedule an emergency appointment, and we'll fit you in as soon as possible!