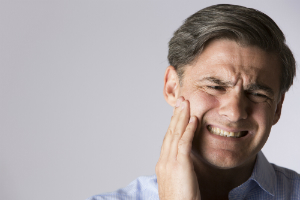 Find Relief ASAP!
Toothaches and tooth pain treated here.
Tooth pain is nothing to take lightly or ignore. Your course of action may be clear when you have a severe toothache. You know that you have to seek treatment ASAP! However, when experiencing only minor pain, it may be more tempting to put off treatment, perhaps hoping the discomfort goes away on its own. That's never a good idea.
Why treatment is necessary.
Dental problems never go away on their own. And by delaying treatment, you are potentially putting your health at risk. We understand the anxiety that comes from any unexpected dental emergency, as well as the financial stress from unforeseen expenses. But please don't delay in seeking treatment. Your health is on the line, and the first step toward pain relief is reaching out for help.
Additionally, the quicker we can provide a diagnosis and treat the problem, the less extensive the repair is likely to be. (Often, this means less costly procedures as well!) We want to fix small cavities before they become large ones, and save your natural teeth before they require replacement. We are here for your health and well-being, so please don't hesitate to call. We can schedule an appointment or answer any questions you may have. If you are in extreme pain and cannot wait, we will always do our best to fit you in for an emergency appointment as soon as possible.
If you are experiencing either a significant toothache or minor tooth pain, call us today at (512) 328-0911.