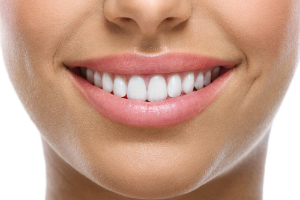 What Is A Smile Makeover?
Improve Self-Confidence & Look Your Best!
A smile makeover can mean different things to different people, but they always have one thing in common, to cosmetically improve the appearance of your teeth! We can help you achieve the exact results you're looking for with either dramatic changes or a conservative approach.
The first step is scheduling a consultation, so call us today at (512) 328-0911!
What is Involved?
We'll meet with you to discuss your smile goals and get you acquainted with our dental team. If it's been a while since your last checkup, we may recommend an exam, cleaning, and/or X-rays to screen for any trouble. We want to make sure your mouth is in good health before cosmetic treatment occurs!
Smile Makeover Options
Depending on your needs and goals, we are happy to discuss one or more of your cosmetic dentistry options. These include:
Teeth Whitening – When teeth are intact and in good health, but have yellowed or darkened with age. Our teeth whitening system can lighten the color and restore brightness to your smile!
Porcelain Veneers – Transform teeth by hiding imperfections and discolorations. Our beautiful porcelain veneers will completely rejuvenate the appearance of your smile.
Porcelain Crowns – Used to fix a damaged tooth or to correct a cosmetic imperfection, dental crowns are sometimes the best solution for a chip or fracture on a prominent tooth.
Cosmetic Bonding – Improve the aesthetic appearance of teeth by applying a composite resin material. This tooth-colored bonding can restore cracks or chips, or hide discolorations and other imperfections.
Dentures & Dental Implants – For those individuals with one or more missing teeth (or in need of extensive tooth repairs), a smile makeover might include a discussion about dentures and dental implants. Get either full-mouth replacements or partial dentures to perfectly complement your remaining teeth. And, both options can be secured with dental implants for enhanced stability and confidence!