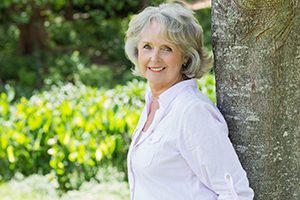 These days, ordinary people are cosmetically enhancing their appeal, stripping years from bodies, faces, and smiles. And dentistry can go a long way in helping you look as young as you feel!
Cosmetic vs. Restorative Dentistry
What's the difference? Both have to do with individual wants and needs. The goal of cosmetic dentistry is to get your smile as dazzling as possible. It might include procedures like tooth whitening, orthodontics, veneers or gum surgery.
Restorative dentistry, on the other hand, seeks to rebuild broken or missing teeth. These procedures include dental implants, white composite fillings, and more natural looking crowns and bridges. One great side effect of these restorations is the cosmetic enhancements that come along with them.
New Technologies Mean More Cosmetic Options
One reason we can now create such fresh, youthful smiles is the wealth of newly emerging dental technologies at our disposal. Some of these tools and techniques have only become available in the past decade or so. They include:
Porcelain veneers
Bonding
White (not silver) fillings
Our own tooth-whitening programs
Dental Implants: Restoration With Cosmetic Appeal
Once teeth are missing from the jaw, two important things are missing as well: tooth stability and a general sense of self-confidence.
For qualified patients, today's dental implants can provide both tooth security and personal security. They're the next best tooth replacement option to the real thing, because they're rooted in bone just like your original teeth.
You Can Have It All
Restoratively and cosmetically, dentistry has come a long way. With all the options available, you can have the smile you want. And when you smile—we smile!