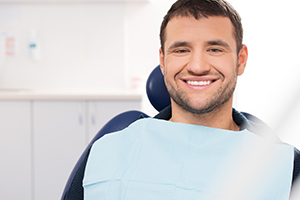 How to Handle Dental Phobia
Although our practice is peaceful and serene, we know that some patients need a little more to get the extra comfort and security they need. For those that are nervous when it comes to dentistry, we have extensive experience working with 'dental phobia.' We designed our practice to provide a calm and relaxing atmosphere for our patients. And, if there's anything we can do to make your appointment more comfortable, just let us know. We will do our best to accommodate your needs!
You will love our gentle and caring chairside manner, and we are confident that once you experience our professionalism, you won't be afraid of the dental chair any longer!
If you have a dental phobia, here are some helpful tips and advice to keep in mind before your appointment:
Schedule a morning appointment, so you'll have less time beforehand to worry.
Get a good night's sleep, so you are well-rested, helping to reduce stress.
Be positive! Tell yourself that you're in good hands, and think about the benefits of receiving dental care.
Don't mention dental phobia others. They may share a bad experience, feeding into your stress and anxiety.
Bring a trusted friend. A friend or family member can provide reassurance as well as help occupy your mind with other thoughts.
Don't Delay Your Treatment
One of the worst things about dental phobia is that it prevents you from getting the dental care you need. You might choose to ignore small cavities or tooth pain until it becomes a larger cavity, infection, or periodontal disease.
Don't fall into this trap! We're here to help you overcome your fears and improve your dental health.
So, if you are afraid or anxious about any dental procedure, call us at (512) 328-0911 to schedule a consultation. We are happy to discuss your concerns and answer any questions you may have before your appointment!