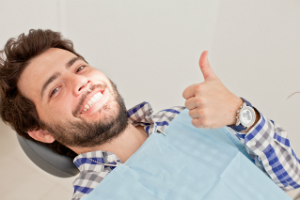 Protect Your Health with a Dental Checkup
Don't put it off any longer.
Have you been neglecting your dental care? Is it past time for a dental checkup? If so, consider choosing Westlake Family Dental in West Lake Hills, TX. We don't play blame games or shame you for your dental health. On the contrary, we're here to help make you feel good about your smile! Call us today at (512) 328-0911.
When you come to our office, we'll discuss your dental care and essential health history details. We'll also, of course, cover the goals you have for the ongoing health of your teeth, and any problem areas or known issues you are experiencing. Throughout the entire process, feel free to ask us any questions you may have. We love discussing dentistry and treatment options with our patients and helping them make informed decisions about their dental care.
What Goes Into A Dental Checkup?
Comprehensive Examination
During the appointment, we'll give your mouth a full examination. That may mean a complete set of dental X-rays. If you haven't been to the dentist in a while, a new set of X-rays are a vital tool for identifying underlying problems in the mouth that might otherwise be undetectable with the naked eye.
Teeth Cleaning
We'll also provide a thorough dental cleaning to remove plaque and tartar, and then polish your teeth to keep them shining bright! If you've missed some checkups in the past, we may recommend a deep cleaning, which takes place across two or more appointments. They are used to eliminate stubborn buildup that may have accumulated in hard to reach areas, even below the gumline.
Treatment Planning
We'll also discuss the findings of our examination and provide recommendations for dental restorations (cavity fillings, crown, etc.) or other concerns we have observed. These treatments are then typically scheduled for a later date.
With a complete dental checkup, cleaning, and X-rays, you'll be well on your way to improved oral health!