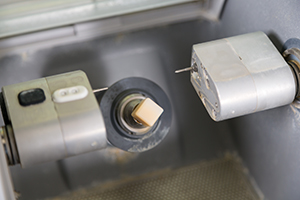 A missing tooth is more than just a hindrance to normal chewing, and more than a cosmetic bother. It's a threat to the entire architecture of your mouth.
The mouth is dynamic. Where there is a missing tooth, neighboring teeth drift, gum disease may crop up, even the unprotected bone ridge is susceptible to damage.
So replacing a missing tooth with a bridge, or repairing a broken down tooth with a crown, is important for your dental health.
How They Work
A crown (or "cap") is a restoration placed over a tooth that cannot sustain a conventional filling. By covering the biting surfaces and sides of the tooth, a crown strengthens the damaged tooth by binding together the remaining structures.
At our practice, we use CEREC, a computer-aided technology that allows us to create dental crowns, bridges, and other all-porcelain restorations in a single appointment. A digital scan of your mouth is taken and sent to the CEREC milling unit, where the restoration is carved from a block of porcelain ceramic, right in our office—no need for outside dental laboratories!
When finished, your new crown will look and feel natural—and make your mouth whole again!