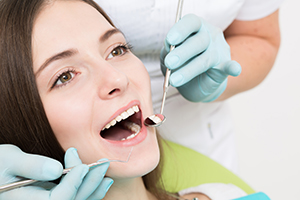 About Each Patient!
Dentistry may be the word that describes the service we provide. But our greater goal is something we call care. It's reflected in the way we evaluate (and re-evaluate) current treatment methods and the latest dental techniques. It drives the way we look after every patient as an individual, with unique needs, desires and concerns.
It's why we attend continuing education courses regularly to keep abreast of every new advance in the art and science of dentistry.
It's our goal to provide superior dental service. Because—in a word—we care.